Blog
2014-04-10
Wi Wi Mademoiselle !
Luxurious Coco Mademoiselle perfume!
Have you seen it?
Keira Knightley is breathtaking in the new Coco Mademoiselle advert!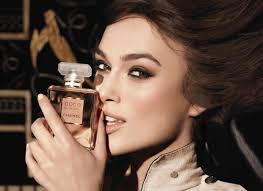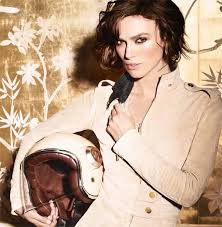 Keira has been the face of the French Fashion House, starring as its iconic founder Coco Chanel, since 2007!
She has said that she feels 'proud' to be part of the new Chanel adverts and that she didn't wear any perfume before discovering Coco Mademoiselle! That says a lot, doesn't it?
The British actress describes the character she plays as in the new ad campaign as a girl who is completely in control, but who toys with people. 'Nobody can quite capture her, so she is kind of there, but she is playing with them' The mischievious nature of the ad is so appropriate for Coco Mademoiselle, a magical Chanel perfume. It smells different yet equally great on almost everybody!
Did you know - Coco Mademoiselle was actually introduced in 2001, for the younger Chanel fans? And still sales are going through the roof! Chanel is a sexy, oriental and refreshing fragrance. The exotic scent of bergamot makesit sensuous and enticing. You will enjoy the sweet, tangy feeling you get with the orange notes, and the fresh floral whiff of jasmine!
No matter what the occasion, you can don this luxurious Chanel perfume and make it a very special one!