Blog
2014-05-18
Fabulous Winter Fragrances
Fabulous Winter Fragrances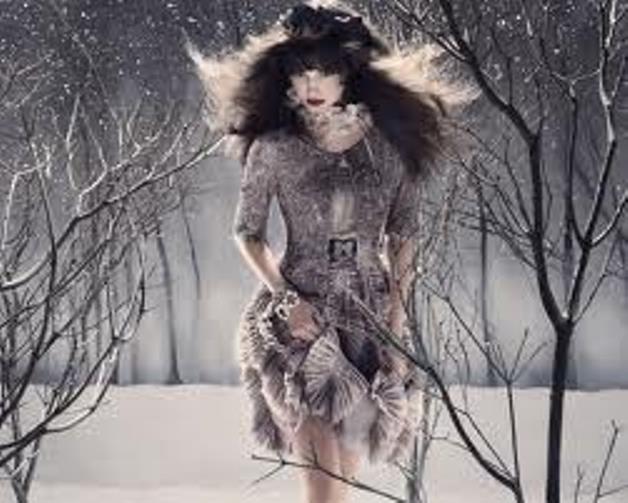 The changing season means new perfumes; as the weather conditions get cooler, we start to desire those comfortable, sensuous fragrances. Days are short and nights are long; so winter is the perfect time to cozy up with a wonderfully warming scent. We set aside our mild as well as refreshing scents and take out our heavier, hotter scents for the cooler climate to come. Winter is certainly my favorite time of year for fragrances, as warm, sweet or spicy scents definitely help combat the gloom of cold, dark days. So let's look at finding wonderful, warm scents that will melt your frozen heart; fragrances that you can splash on with abandon to make you feel special during the cold days and nights…
Hypnotic Poison (Christian Dior) opens like an enchanted fruit with a blast of anise, a warm cloud of bitter almond, a touch of marzipan, and pillowy jasmine on a bed of vanilla and musk.
J'Adore (Christian Dior) is a very, very subtle fragrance; no matter how much you use, it's never stuffy or overpowering but just right. J'Adore is a radiant, sensual, sophisticated fragrance that celebrates femininity and spontaneity with a brilliant bouquet of orchids, the velvet touch of Damascus plum, and the mellowness of amaranth wood.
The One (Dolce and Gabbana) is a warm, oriental floral scent, with modern sensuality. Created for the ultimate diva, The One is at once tempting, modern, and glamorous. The top notes radiate sun-touched citrus, warm fruity notes of luscious lychee and succulent peach. The passionate heart being floral; then an unexpected hint of plum, lasting warmth of vanilla and sweetened ambery-musk are the base notes. Not your typical girly scent, this smells of elegance and sophistication – the perfect blend for us modern independent women.
Addict (Christian Dior) indulges the senses with sumptuous silk tree flower, voluptuous night queen flower, and luscious bourbon vanilla combined with sandalwood and tonka bean to evoke a feeling of passion in the boldly sexy woman who wears it. Perfectly fruity and sweet! It's happiness and winter fun in a bottle – exciting and happy with floral notes complemented with fruity notes playing in the background. Definitely for the young sexy women who want to smell sweet all day long.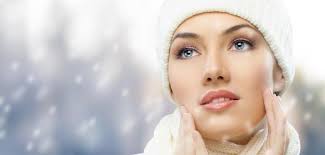 Very Irresistible (Givenchy) bursts with roses, infused with anise and verbena leaf; and contains five types of rose and other ingredients that scream femininity. This scent is perfect for ladies who want stand up and let their inner goddesses out – I'm a woman, hear me roar!
Intimately Beckham Woman (David & Victoria Beckham) is definitely an luxurious aroma of white flowers. The scent opens up with the natural fresh notes of bergamot, rose petals, Casablanca lily, tuberose, sensuous orange blossom, sexy vanilla, wealthy sandalwood and stylish, delicate musk. A womanly, flowery scent.
Wonderstruck (Taylor Swift) Lively fruits, a bouquet of gentle petals, along with a feel of the sweet luxury of Freesia, Green Tea, Apple Blossom, Raspberry, Dewberry. A glowing, blushing, innocent but captivating scent.
Prada is a classic, designer scent for ladies. An amber fragrance featuring sandalwood oil, patchouli leaf, labdanum as well as benjui
Amor (Kenzo) This comfortable, woodsy scent offers an incredible vanilla flavor note that is ideal for winter season.
Ange ou Demon (Givenchy) has major notes of saffron, vanilla and Tonka beans. This kind of scent is really a more powerful flowery, yet still has got the comfortable spicy notes that will make an excellent winter season scent. It is really an Asian scent which has a number of flowery notes, musk notes as well as spices. This really is ideal scent for just a evening out on the cool winter season night time.
Heat (Beyonce) is indulgent red vanilla orchid perfumed perfume, mixing scrumptious warming up notes of delicious almond macaroon, dry peach as well as milk wood.
Cinnabar (Estee Lauder) A gentle Asian fragrance along with heating woodsy undertones which are ideal for the cool time of year, this kind of aroma strikes all of the right notes, the unpredicted hints of tangerine as well as orange blossom.
One Shock For Her (Calvin Klein) A succulent, delicious scent, this particular floral-oriental scent warms up in an attractive skin musk. Dynamic as well as alluring, its notes are Passion Flower, Pink Peony, Jeweled Poppy Flower, Liquid Chocolate Accord, Blackberry, Narcissi, Hypnotic Jasmine, Magnetic Ambers, Vanilla, Patchouli, and Second Skin Musk.
Essence (Narcisso Rodriguez) is a powdery, musky scent that is an ultra-girly combination of iris as well as rose.