Blog
2014-09-10
Matching Scents with Occasions!
Matching scents with occassions.. When do you wear what perfume?
A good perfume provides the finishing touch for any outfit, but do you know when to wear different types of perfume? Do you know for example, that a floral, fruity perfume is an amazing choice for a lunch meeting, while a strong, oriental one is definitely appropriate for a late night cocktail party… Take a look at the most popular of the different types of perfumes available and how to best fit these with different occasions!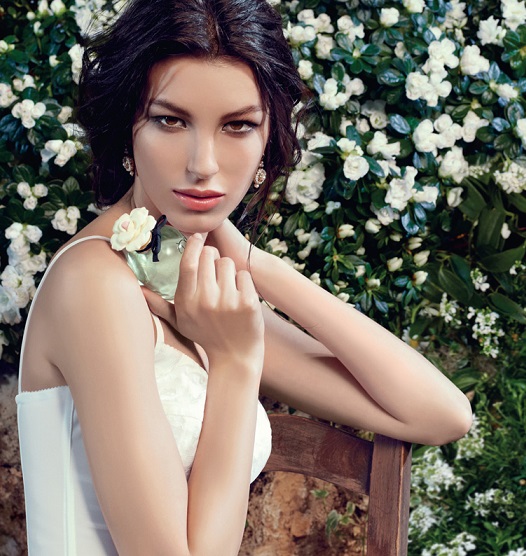 Floral
Floral perfumes are the most popular kind; because they are subtle enough and pleasantly scented to be worn at every possible occasion, at any time of the day. More often than not, floral perfumes include either one kind of flower or a blend of a bouquet of flowers. Some of the most popular are rose, lavender and gardenia, in different combos. A floral perfume is ideal for when you're in a romantic mood. Popular floral perfumes: Flowerbomb by Viktor & Rolf & Chanel No 5
Fruity
Fruity perfumes are also very popular and are usually chosen by outgoing, lively women. These perfumes are made of a combo of aromas - fruits and flowers, as well. The sweet scent of mango, berry, apple, peach and other great fruity aromas is perfect when attending a romantic dinner or a gathering with your best friends. A word of caution, though: fruity perfumes tend to be overwhelming. Spritz a tiny amount on your neck and rub your wrists - and that'll do! Popular fruity perfumes: Escada Cherry In The Air & Wonderstruck by Taylor Swift
Citrus
Citrus are definitely powerful perfumes! Made of special combos of orange, lemon and other citrus aromas, these perfumes are suitable for daytime events, especially those happening in the morning, as they offer energy and freshness. You may even opt for a citrus perfume when going out for a jog, if you fancy putting on this kind of 'accessory' when exercising! When it comes to other events, you should know that a fun meeting with your friends is also a great time to wear a citrus perfume.Popular citrus perfumes: Cerutti 1881 & Eau de Cartier
Oriental
Oriental perfumes are strong and opulent. These feminine scents are great for night-time events, because they are intense, exotic and feminine. More often than not, oriental perfumes include notes of musk and amber that combine into a spicy formula meant to make you stand out at special occasions. As it is quite strong, apply an oriental perfume sparingly to make sure you get the desired effect. Popular oriental perfumes: Dior Hypnotic Poison & Alien by Thierry Mugler
Oceanic
Oceanic perfumes are fresh, lightweight and pure and make you think of a day spent near a flowing, clear water or by the ocean. Oceanic perfumes are subtle, yet invigorating, so they can turn out to be great choices for job interviews and client meetings, or whenever you want to make a good, lasting impression. Usually, oceanic perfumes are a mix of citrus and spice and are quite masculine. Popular oceanic perfumes: Cool Water Davidoff & Sunflowers by Elizabeth Arden
Woody
Woody perfumes make you think of the fresh scent of cedars, pines and sandalwood, and are usually unisex. Woody fragrances make great choices for the office, as well as for any other business environment. Wear them during the day, but also at work-related events taking place at twilight. Popular woody perfumes: Thierry Mugler Womanity & Burberry Body